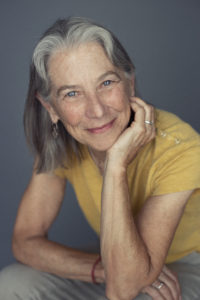 If you are a subscriber to our newsletter, you will have access to a Two-Part Dharma Talk with Mare Chapman
The PASSWORD is available for access once you're a subscriber
please see the form at the Right of THIS PAGE and Subscribe! >>
Cultivating Our Brave and Fearless Hearts
From the Women's Winter Retreat at Holy Wisdom Monastery. Dec. 2017
Part 1, Exploring Fear
This talks explores the landscape of fear in order to understand it more deeply and remind us how Buddhist teachings and mindfulness can help us relate to it wisely so we're less afraid of it. 42:17 minutes.
Part 2: Building the Heart's Resilience
This talks explores how we can cultivate courage to remain stable when fear arises, and ways we can nourish our brave hearts so we can live more joyfully with fear as our companion. 40:45 minutes
Already a subscriber and forgot the password?
just send an email and we'll shoot you the password right away!
thank you for listening.