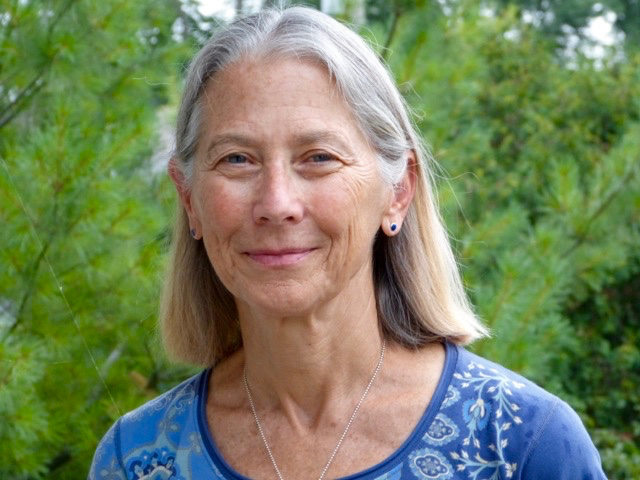 Mare Chapman, Author
I've always been interested in what makes us tick: discovering what causes discomfort, what makes us well, what makes us truly happy? Because each of us matters and we're interdependent, I believe we each have a spiritual responsibility to learn how to create our own true happiness. This is the single most important way we can each contribute to peace in our lives and in the world. I teach a popular 9-week series of "Mindfulness for Women" classes, on which this book is based.
I've mentored more than 5000 students on a range of applications including self-acceptance, compassion, befriending fear, chronic pain and life-threatening illness, eating disorders, Loving Kindness, LGBTQ issues, and teen challenges. I lead meditation retreats, make presentations, conduct trainings, and consult with companies and non-profits on mindfulness.
I teach clinicians through the Department of Psychiatry, and Continuing Education at the University of Wisconsin, Madison. I've authored five journal articles and two audio podcasts; "Cultivating Mindfulness Through Insight Meditation", and "Cultivating Mindfulness: Physical Pain and Difficult Emotions" available for purchase at MareChapman.com.

Graduating from Wayne State University with a B.S. in Occupational Therapy, I first worked in a state psychiatric hospital.  I also taught courses in psychiatric O.T. at Wayne State University and then at the University of Wisconsin, Madison. From there I went on to be the founding director of Yahara House, a community program for adults with serious mental illness. Then in 1982, feeling a strong need to be free of the bureaucracy, I began a private practice with Lives Unlimited. I later earned a master's degree in counseling psychology from Vermont College of Norwich University, focusing on women's psychology and meditation. My style has been greatly influenced by many years of study with Dawna Markova and Andy Bryner, by Buddhist philosophy and teachers, and by over 30 years of practicing Insight Meditation, which cultivates mindfulness.
My basic view is that we're trustworthy beings for ourselves: we have an innate desire to grow in the direction of our health and well being, we have amazing healing wisdom within us, and our true nature is basically good and loving. Though we want to be happy and free from suffering, the habits of our conditioning keep us stuck in painful patterns and block access to our innate healing intelligence. My work is to help the person access their authentic self, their own answers and truth, and their own healing wisdom. I find a holistic approach that includes awareness of the mind, heart and body, and taps into our creative and deeper levels of awareness for this transformative inner work. Inherent in this approach is acceptance and deep respect for our present moment experience, and learning to relate with acceptance, kindness, compassion and generosity.
I truly appreciate your purchase of the book, for yourself and for sharing it widely with your friends and colleagues.  Writing and producing this book has truly been a labor of love, and I wouldn't have done it without with the help of so many incredibly talented people!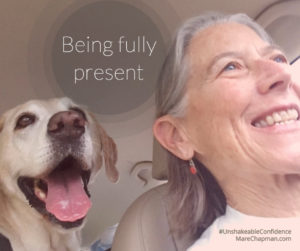 "If I were an astrologer reading Mare's bio as if it were an astrology chart, I would see certain patterns arise and become prominent. Service to others would be one of them. I would also see the profile of a ferocious seeker of truth. A brave heart. The words a writer puts on paper come from the core of her being, and Mare's gift to us is that this ferocity for truth-seeking, her fidelity to bravery and her commitment to sharing her wisdom are manifest on every page of her book."
~ Dale M. Kushner, Author "The Conditions of Love"